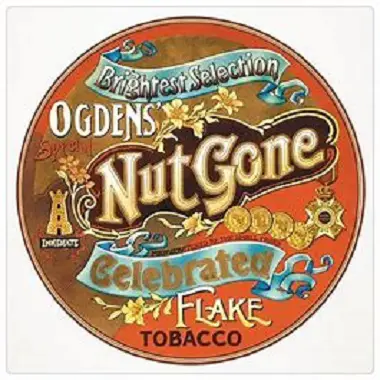 There is a tendency in rock criticism, of which your genial host here at SAMTIMONIOUS would admit to his share of guilt, toward missing a fundamental factor in assessing artists at the point when they recorded albums of incredible creativity – namely just how young they were in coming up with work boasting such artistic achievement.
Indeed, the slew of devastatingly potent rock records to appear in 1968 are a case in point. Digestion of such extraordinary music brings with it realisation many of those responsible, Lennon/McCartney, Hendrix, Dylan, Joplin, Jagger/Richards are barely through their mid-twenties, while others Davies, (Van) Morrison, Marriott and (James) Taylor still remain much closer to being twenty than thirty.
Familiarity with the career paths of say The Beatles, Bob Dylan and The Kinks can also bring inadvertent neglect in appreciating that even in 1968 they were each far from old hands at this game. At the outside their fame barely spanned five years, making the level of accomplishment and almost weekly redrawing of perceived boundaries in popular music all the more astonishing.
While in places a sense of youthful experimentation and desire to explore still informs the music, in others a harder, more virulent sound has begun to emerge, a progression, perhaps of earlier pioneering work by groups such as The Who, Cream and The Yardbirds, but now heard as reflection of the violence and volatility all around – this as 1968 ricochets between death and destruction in the jungle of Vietnam to large scale civil unrest across cities in Europe and North America.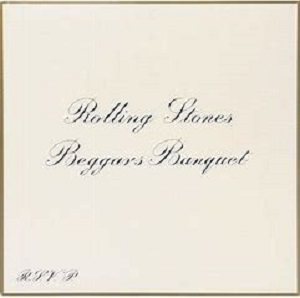 Whether the protests were in opposition to the American army presence in Vietnam, in support of civil rights or by a disenfranchised generation whose ideals had little in common with governments of the day, disorder was widespread. But just as The Beatles and Rolling Stones – two groups who more than most had articulated the changing ideals of the decade – were refencing revolution and street fighting men in their releases of 1968, so others were already offering a less caustic view of a world being ripped asunder by clashes of ideology.
With the planet in general further away from the notion of 'agree to disagree' than ever, how then could an art form, which rock music was now considered, cover such a broad spectrum that at one extreme had the dark, foreboding tones of the Velvet Underground while at the other the sublime, almost rustic charm of The Band?
In which case were the blues/rock inflections of the Jeff Beck Group and heavy, some would say excessive, hard rock overtones of Big Brother & The Holding Company taking the possibilities of rock too far?
If so, did that leave bands as different in their intentions as The Kinks and The Mothers of Invention somewhere in the middle, when neither could be said to make recognised middle ground music?
And what of a group such as The Byrds who in the course of 12 months, as if to emphasise just how unencumbered it was now possible to be as a front line rock act, released two vastly different albums. One was littered with references to the present with all the war and social upheaval connotations that entailed, while the other emanated from a landscape where life was more homely, eliciting simple country living rather than the confrontations of contemporary society.
Given their releases were so contrasting, The Byrds are the obvious place to begin taking stock of 1968. 'THE NOTORIOUS BYRD BROTHERS', which began life late the previous year when David Crosby was still a member, arrived in January – the group now down to a core trio of guitarist Roger McGuinn, bass player Chris Hillman and drummer Mike Clarke.
Crosby, despite being fired early in the recording process, left his mark on the tracks 'Draft Morning', 'Tribal Gathering' and 'Dolphin's Smile' which address the pressing issues of the Vietnam war, personal freedom and ecology (the refusal of McGuinn and Hillman to include a couple of other Crosby-originated pieces added to the rift hastening his departure).
All through the music is innovative yet diverse. Incorporating elements of rock, folk, jazz, psychedelia and decorated in places with electronic excerpts and sound effects, the use of a moog synthesizer adds to the progressive, at times futuristic feel. Three years on from the sonic folk-rock of their breakthrough hits, The Byrds were at the forefront of musical adventurism, 'The Notorious Byrd Brothers' as important to 1968 as 'Mr. Tambourine Man' had been to 1965.
Heard also on 'Notorious' are country influences, but from a piece of the picture they become, eight months later, the entire panorama on 'SWEETHEART OF THE RODEO.' Whether they would have gone so headlong in this direction without the pushing of 21 year-old Southern-born visionary Gram Parsons, on board (for his only Byrds album) as replacement for Crosby is unlikely, but at his prompting they cut a foundation stone of country rock.
Covering a host of old-time standards, along with two stunning originals from Parsons, equated to a huge shift in direction – too big for many Byrd followers as the record failed to make any commercial impact.
Among the few who embraced it, however, were a small wave of emerging artists who realised what Parsons in particular was on to. Soon the sound would become polished as pop sensibilities replaced country authenticity – the subsequent soar away 70s success of acts such as the Eagles thus making 'Sweetheart of the Rodeo' a profound late-60s recording.
With The Byrds having proved themselves masters of interpreting Bob Dylan songs, covering him at just about every stage of their career thus far, the great man himself ended his two year recording hiatus by also hitting the country trail on 'JOHN WESLEY HARDING.'
As different as it was possible to be from the amphetamine-induced word wizardry of era defining double-set 'Blonde on Blonde' (1966), Dylan ploughed his efforts into a record that was sober, but not sombre and no less compelling. The imagery in epic cuts such as 'I Dreamed I Saw St. Augustine,' 'All Along the Watchtower' and the title-track was endlessly fascinating, Dylan now writing parable rather than protest songs, allegory his weapon of choice in trying to make sense of late in the decade America.
Along with The Byrds, the group most inextricably linked with Dylan, were his former backing outfit 'The Hawks.' During his sabbatical they renamed themselves 'The Band' and emerged from his shadow with arguably the greatest debut album ever recorded.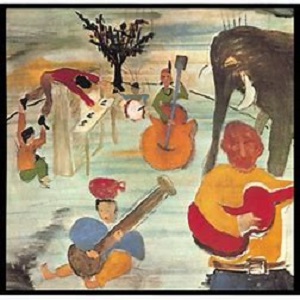 Their number consisting of four Canadians and an American drummer, 'MUSIC FROM BIG PINK' features playing that is intense but effortlessly instinctive and in Levon Helm (drums), Rick Danko (bass) and Richard Manuel (piano) they boasted three singers who were individually outstanding and collectively beyond compare.
Dylan collaborations with Manuel ('Tears of Rage') and Danko ('This Wheel's On Fire') are breathtaking and although guitarist Robbie Robertson would not fully assert himself as principal songwriter until their next, if anything even superior, release, his flair and intuition are already evident on tracks such as 'Chest Fever' (featuring the audacious talent of other keyboardist Garth Hudson) and most notably 'The Weight' – that pulls together all their country, gospel, blues and folk nuances with serene three-part harmony vocals.
Elsewhere the harmonies of Paul Simon and Art Garfunkel were none too shabby either – and with 'BOOKENDS' the New York duo came up with the most fully realised of the four albums they had so far recorded.
With Garfunkel blessed with an airy tenor he adds light to the social commentary running through the folk-pop ballads of top rank songsmith Simon, who in excellent compositions such as 'America,' 'Fakin' It', 'Mrs. Robinson' and 'At the Zoo' makes vivid observations of everyday life at the nether end of the decade.
If Simon was an experienced campaigner when it came to affecting acoustic balladry then James Taylor was a precociously talented novice – even if his 'JAMES TAYLOR' debut set belied any hint of naivety.
Having decamped to London from America in order to combat his heroin addiction twenty year-old Taylor, signed for now to The Beatles' Apple label, immediately revealed himself a songwriter of remarkable ingenuity and maturity. As a whole the record could have done without some unnecessary studio dressing of the period, but even then songs boasting the originality of 'Something in the Way She Moves', 'Carolina in my Mind' and 'Knocking 'round the Zoo' served notice an exceptional singer-songwriter had arrived.
If his lyrics were notable for their poetic simplicity then those written by Van Morrison for his stunning second album set 'ASTRAL WEEKS' had the feeling of freeform expressionism – the eight folk-based pieces including a number of lengthy narratives with no distinct chorus.
It was stunning, spellbinding stuff. The music had no constraints and whether he was evoking love, loss, childhood memories or loneliness, Morrison imbued emotion into every line, adding to the immediacy by delivering the words in what often seemed an improvised manner.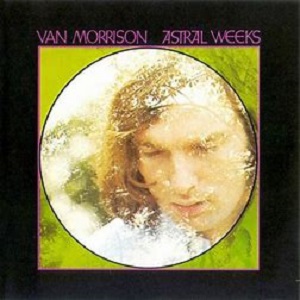 Few albums in the entire history of popular music would reverberate through the medium in such a way – 'Astral Weeks' having incalculable effect on the development of songwriting as a form of personal expression.
If 'Astral Weeks' at its most simplistic could be termed 'acoustic rock' then what was to be made of 'THE HANGMAN'S BEAUTIFUL DAUGHTER' by The Incredible String Band? It certainly was not folk-rock of the ilk previously performed by The Byrds, more eclectic-folk with a rock dimension.
Comprising of multi-instrumentalists Mike Heron and Robin Williamson, the lyrical mysticism in such songs as 'Swift As the Wind' and 'Nightfall' were adventurous for the time, bordering on pretentious to unreceptive ears. But on others they made a deep impression, the acoustic element Led Zeppelin would incorporate into their repertoire originating here.
Although Zeppelin were still a few months away from formation, they can be heard in all but name on 'TRUTH' the debut outing of the Jeff Beck Group.
As a pairing nothing like the virtuosity of guitar ace Beck and rasping, sandpaper vocals of London-born Scotsman Rod Stewart had been heard before, their take on blues-based rock both bold and belligerent. Once again Plant, Page and co were waiting – and when this version of the Beck ensemble fell apart, Led Zeppelin moved into the vacant space, their first out LP bearing more than a passing resemblance to 'Truth', right down to an almost interchangeable version of blues standard 'You Shook Me.'
Less forceful in approach and more ambitious in terms of scope and songcraft were 'S.F. SORROW' by The Pretty Things and the Small Faces 'OGDENS' NUT GONE FLAKE' – both of which were formative moves into the area of 'conceptual' LP's, albums where the songs serve an overarching narrative.
Based on a short story by lead singer Phil May, The Pretty Things, in telling the story of Sebastian F. Sorrow, created a song cycle depicting episodes from his life. Be they adolescence, love, hardship and eventually discontented old age, the psychedelic power-pop leanings of 'S.F. Sorrow' mark it clearly of the time, but it rarely fails to engage interest.
While a 'concept' album rather than 'rock opera' if we are going to be pedantic about such things, its influence on 'Tommy' has been overstated, but often overlooked in relation to works such as 'The Wall.'
For their explorations into 'concept' country former London mod-band the Small Faces used the second side of 'Ogdens' Nut Gone Flake', their third album, to impart a fairy tale based on a character named 'Happiness Stan', the songs linked by a spoken narrative.
The idea, almost the entire record in fact, was conceived by bassist Ronnie Lane and guitarist Steve Marriott, whose exceptional vocal range gave proceedings even greater gravitas. If side two is a fascinating exercise in surrealism, the first is a veritable fast-moving feast of strident rock ('Song of a Baker'), layered pop ('Long Agos and Worlds Apart') and Cockney revelry ('Lazy Sunday') – all of which proved these four sharply-dressed East End geezers could turn their hands to any style and do so with aplomb.
Despite the album becoming a UK Number One, Marriott saw bigger worlds to conquer and quit to form hard rock combo Humble Pie soon after, substituting panache for power in the process. If he and Rod Stewart were the two great white voices on the scene, then Aretha Franklin, the definite great voice herself, was heard to tremendous effect on the aptly-titled 'LADY SOUL.'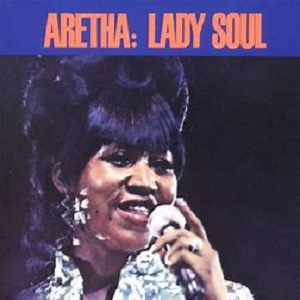 Any number of the albums she had recorded to this point were essential listening due to her wonderous singing, but here was an absolute gem – the moment where material and arrangements are perfect, production of Jerry Wexler exceptional, musicianship perfectly aligned (including some expressive piano work from Franklin and deft guitar licks courtesy of Eric Clapton).
It is, of course, all carried along by the sumptuous vocals and no quickfire label such as 'sophisticated soul' or 'contemporary blues' does it justice – 'Lady Soul' her crowning achievement of the decade and by virtue a monumental 60s release.
Rapidly becoming the most distinctive female voice in rock was Texas-born firebrand Janis Joplin. Currently fronting San Francisco-based psychedelic rockers Big Brother and the Holding Company, their second album 'CHEAP THRILLS' captured the essence of late-60s West Coast acid rock.
An undoubtedly charismatic performer, Joplin could sing the blues like few other white singers, her passionate, insistent vocal style able to overcome the most indulgent playing and mediocre material, 'Cheap Thrills' on occasion guilty of both.
Nevertheless, what cannot be overlooked is that Joplin, who left the group before the year was out, was an extraordinary talent, her prominence established with a memorable set at the three-day Monterey Pop Festival of the previous year, where she made an impact to match that of Otis Redding, The Who and Jimi Hendrix – the latter continuing to expand parameters of the electric guitar with 'ELECTRIC LADYLAND.'
Through an extravagant double-set Hendrix whips up a rich blend of blues, hard rock, jazz and soul, skillfully maintaining what might be described as spiritual energy across the four sides. In his hands the instrument takes on latitude way beyond its recognised function, Hendrix reasserting his already established billing as the most exceptional guitarist on the planet. Behind him are stellar turns also from Noel Redding (bass) and Mitch Mitchell (drums), the trio together since 1966 as the Jimi Hendrix Experience to whom 'Electric Ladyland' (their third album) is credited.
Lyrically Hendrix often embraced psychedelic imagery, the same of which could not be said for the words guitarist Lou Reed was penning for his contributions to albums by New York-based garage band Velvet Underground – their second album 'WHITE LIGHT/WHITE HEAT' a cacophony of distorted guitar sounds and often abstract expressionism.
When the proto-punk of the first up title-track gives way to 'The Gift' – a spoken word road story played out over harsh feedback and all manner of chaotic playing – then clearly a new direction was being taken. The turbulence in the music coupled with the subject matter being explored by Reed, (drugs, sexual and moral ambiguity) was rock music more a vehicle for smashing through barricades than mere entertainment.
On seventeen and a half minute closing track 'Sister Ray' Reed moves into territory where nobody had previously been with such alacrity, the references to sex explicit but done with sly humour. The terse, improvisational feel to the entire album paved the way for David Bowie and Iggy Pop to make their mark – and beyond them gave inspiration to mid-70s punk denizens such as The Ramones.
Far more accessible to mainstream tastes should have been 'ODESSEY AND ORACLE' by English chartoppers The Zombies, its only real failing that of bad timing – this hugely accomplished record virtually disappearing from view for the next forty years.
What did not help its cause was the group no longer existing, the five members going their separate ways on completing the album late in 1967, frustrated their run of hit singles had seemingly come to an end. Behind them The Zombies left a glorious fourth LP brimming with inventive pop melodies and imaginative, intelligent lyrics (the 12 songs split almost evenly between guitarist Chris White and keyboard player Rod Argent).
Such are the rich textures there are moments when it harks back to The Beach Boys' 'Pet Sounds' ('Care of Cell 44′, 'This Will Be Our Year'), yet at others ('Beechwood Park', 'Time of the Season') there is distinct progressive intent, the latter gaining enough airplay in 1969 to give the band a posthumous US hit. Indeed, 'Odessey and Oracle' is one of the great enduring albums of English rock and while a delicious slice of proto-prog, it boasts a melodic and lyrical discipline prog-rock would rarely replicate.
For the previous few years those Muswell Hill maestros The Kinks had been undisputed masters of the hit single arena, guitarist/frontman Ray Davies writing a string of outstanding examples that began with hard edged rock before using the medium for social comment and to satirise 'Swinging London' – all culminating with the impossibly perfect 'Waterloo Sunset' (1967).
But Davies now had more lofty ambitions than making unforgettable 45s. Yet rather than ponder current day calamities, with 'THE KINKS ARE THE VILLAGE GREEN PRESERVATION SOCIETY' he evokes an England rapidly fading from view, if that is, it had ever existed at all.
With the Kinks currently banned from touring America due to issues arising on a 1965 US tour, Davies made the past, in fact the whole notion of nostalgia, be it family ties, steam trains or friendship, the focus of his writing, examining the loosening connection between the past and present.
Even by his standards the songs were astonishing in their resonance and wit, but the record was barely noticed and became swamped by releases of higher profile as the year drew to a close. Davies and his fellow Kinks, including guitarist and younger brother Dave, like The Zombies appeared to be playing the right game only at the wrong time, both bands in hindsight, too far ahead of it for their own good.
While Davies had been the satirical voice in viewing the 'latest fashion trends' of the London scene, over in Los Angeles Frank Zappa found late-60s hippy trends ripe for ridicule – and supported by backing band The Mothers of Invention deconstructed the peace and love vibe on 'WE'RE ONLY IN IT FOR THE MONEY.'
It was not only the the counter-culture he skewered. The values of middle-America also receive mocking but no less than the notion of youth being exploited by insincere rock stars whose true interest was their own financial gain – hence the title of the album. In casting an acerbic gaze, Zappa makes his points over a sound that rejects entirely the established format of song composition and if Dylan had eschewed established meters in lyrics, Zappa was doing the same with melody.
Rather than songs these were sound montages, backing tracks that could go from resembling a rock tune to spoken word, to sound effects, something akin to the music from a bad horror film which then manifests into a jazz riff – and all within the space of one, relatively short, track.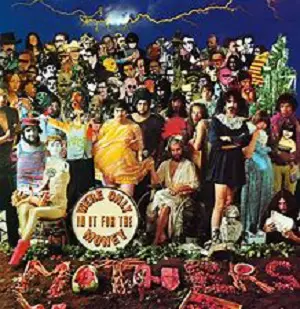 It was all very idiosyncratic but to the uninitiated his principal skill lay as a sharp eyed humourist. At face value tracks such as 'Who Needs the Peace Corps?', 'Harry, You're a Beast,' 'The Idiot Bastard Son' and 'What's the Ugliest Part of Your Body?' look novelty 'songs' but there is nothing trite in his observations, the former containing the pointed lines, delivered, naturally, in a trippy voice:
'I will have a psychedelic gleam in my eye at all times/I will love everyone/I will love the police as they kick the shit out of me on the street.'
That rock music had moved from say 'Sgt. Pepper' to work such as this within 12 months and could encompass both, emphasized just how fast it was expanding – not that The Beatles escaped their share of Zappa zeal when it came to being lampooned, the cover of his record a striking parody of their 1967 opus.
By the time they came to follow 'Sgt. Pepper' with their next bona fide album, the soundtrack to 'Magical Mystery Tour' appearing in between, The Beatles had begun to show signs of disintegration, a feeling 'THE BEATLES' (usually referred to as 'The White Album') was unable to disguise, despite containing some of their most intriguing music.
This sprawling double-set was effectively the efforts of three solo artists and bon vivant drummer Ringo, Lennon, McCartney and Harrison all contributing sublime pieces and even in such a monumental year for rock music, moments such as 'While My Guitar Gently Weeps,' 'Mother Nature's Son,' 'Happiness Is a Warm Gun' 'Revolution' and 'Back in the USSR' are nigh-on impossible to top.
After the orchestration and ornate arrangements of 'Sgt. Pepper' on cuts such as 'Helter Skelter' The Beatles revert to being an integrated, edgy rock band – and a great one at that.
In a year that began with the slaughterous Tet Offensive (during 1968 alone the Vietnam conflict claimed over 200,000 lives), 1968 continued on a violent course as civil rights leader Martin Luther King and Democratic Presidential candidate Robert F. Kennedy each fell prey to assassins. It may be stretching credulity to say a rock LP encapsulated such tumult – even if 'BEGGARS BANQUET' by the Rolling Stones often seems to reflect the antagonism and downright terror of the times.
From the brutal, often disconcerting visions of opening cut 'Sympathy for the Devil' where background yelps and rhythmic congas add sinister atmospherics to chilling ruminations on the historic cruelty of mankind, a deep-seated unease emanates. Whether purveyed by the leering vocals of Mick Jagger, rangy guitar lines of Keith Richards or Charlie Watts' intuitive percussion, the Stones appear attuned to the chaos all around, but apolitical at the same time – they the only band capable of sounding simultaneously brazen and bored.
Yet not for a second is 'Beggar's Banquet' anything less than enthralling. 'Street Fighting Man' is incisive rock, albeit with a non-committal message, which perfectly assimilates events in Prague where Soviet tanks rolled onto the streets to crush a popular uprising or Chicago riots connected to the Democratic Convention.
'Stray Cat Blues' is so rousing and raunchy it could only be them, while time spent with Gram Parsons is apparent in three country-tinged tracks, Mick, Keith and long-time Stones sideman pianist Nicky Hopkins having the time of their lives immersed in honky tonk grooves. Closing cut 'Salt of the Earth' is at once summation of what has gone before and glance to where they were heading, the stately keyboards and background chorus a forerunner of 'You Can't Always Get What You Want.'
One commentator described 'Beggars Banquet' as 'a sharp reflection of the psychic currents coursing through the Western World,' although when he drawls 'raise your glass to the hard working people' in 'Salt of the Earth' is Jagger being sincere or sarcastic?
Given the Stones would go on to make three more astounding studio albums in the next four years, two of which were done while rebels in tax exile status, it was hard to say – but for the time being nobody else had gone so far into the dark recesses of 1968.
TWENTY GREAT ALBUMS of 1968:
ASTRAL WEEKS – Van Morrison;
BEGGARS BANQUET – Rolling Stones;
MUSIC FROM BIG PINK – The Band;
THE KINKS ARE THE VILLAGE GREEN PRESERVATION SOCIETY – The Kinks;
THE BEATLES – The Beatles;
OGDENS' NUT GONE FLAKE – The Small Faces;
ELECTRIC LADYLAND – Jimi Hendrix;
LADY SOUL – Aretha Franklin;
JOHN WESLEY HARDING – Bob Dylan;
THE NOTORIOUS BYRD BROTHERS – The Byrds;
ODESSEY AND ORACLE – The Zombies;
BOOKENDS – Simon & Garfunkel;
JAMES TAYLOR – James Taylor;
WHITE LIGHT/WHITE HEAT – Velvet Underground;
S.F. SORROW – The Pretty Things.
WE'RE ONLY IN IT FOR THE MONEY – Frank Zappa & The Mothers of Invention;
SWEETHEART OF THE RODEO – The Byrds;
TRUTH – Jeff Beck Group;
CHEAP THRILLS – Big Brother & The Holding Company;
THE HANGMAN'S BEAUTIFUL DAUGHTER – Incredible String Band;
Hello – hope you enjoyed another exclusive production from SAMTIMONIOUS.com
In order to create the best experience for when you drop by to read a page or two, those with the power to ordain such things (me, actually), have decided to remove all external advertising from the site – in other words articles will no longer be subject to intrusive pop-up ads. BUT – and ain't there always one – should you wish to make a donation toward the on-costs of the most entertaining and original blog-site around, please press on the – 'DONATE' – button below. It will be greatly appreciated.
Stay safe everyone and thanks for dropping by – best wishes Neil
SAMTIMONIOUS.com – films, football and fabulous music at The Dominion of Opinion
NEIL SAMBROOK is the author of 'MONTY'S DOUBLE' – an acclaimed thriller available as an Amazon Kindle book.