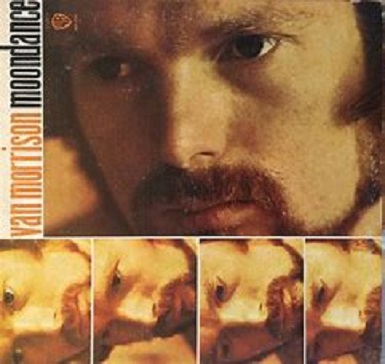 Some years after it appeared and at a time when the record had gained renown as an authentic masterpiece, Elvis Costello no less described 'Astral Weeks' by Van Morrison as:
'The most adventurous album made in the rock medium. There hasn't been a record with that amount of daring since.'
Which is a great compliment and in all probability true, although the creator surely afforded himself a rare smile at this and many of the subsequent laurels bestowed upon his 1968 opus – an album that on release drew all manner of critical superlatives while at the same time making no commercial headway.
Indeed, with the possible exception of 'The Kinks Are The Village Green Preservation Society,' released ironically in the same year, (what were people doing in 1968 to overlook albums of such magnitude?) no LP of similar cultural significance has generated so few sales. Thus twenty three year-old Belfast-born Morrison – eighteen months on from fronting power-packed R&B outfit Them – was two LP's into a solo career that had so far brought him more in the way of dispute and debt than declarations of his genius.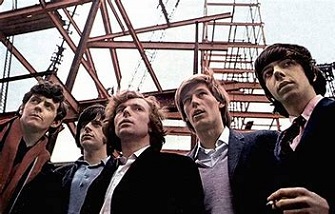 His first album 'Blowin' Your Mind' (1967) for all its undoubted merits, including the classy hit single 'Brown Eyed Girl', was largely a collection of demos not intended for public consumption. Released on a minor label to which Morrison was no longer attached, such behind the scenes scheming began his career-long skepticism regarding the corporate side of the music business.
The second bearing his name had been lauded by the few critics it reached, but lost altogether on the record buying public, Morrison now in financial behold to Warner Bros who had put up the money for 'Astral Weeks' only to see no return on their investment.
Recently married and continuing to live near Woodstock in upstate New York, he spent the final few months of 1969 writing and recording material for his third album, 'Van the Man' for the moment becoming 'Van the Plan' in working toward an album that would be more musically accessible and less lyrically abstract that its predecessor – the change in emphasis evident by a complete change in personnel and Morrison himself replacing Lewis Merenstein as producer.
Dispensing with the stripped back feel of his previous record, the music is that of a cohesive band of players, (Morrison switching from acoustic to rhythm guitar), 'Band' being operative as the instrumentation occasionally evokes that heard on 'The Band' their seminal 1969 LP – although once again Van reveals himself a true original, 'MOONDANCE' (January 1970), a record of astounding intuition and authenticity.
If at times 'Astral Weeks' had played as poetic melancholia set to acoustic jazz, its successor was markedly more upbeat, Morrison exploring themes such as love, childhood memories and positive engagement with life aligned to the quest for spiritual fulfillment. He does not, however, totally discard previous musical inflections, the magnificent title-track succeeding on many levels including the introduction of jazz to the rock generation.
Also encompassing soul, R&B, blues, gospel and rock, the often overlapping textures create an affirming, uplifting sound that has been dubbed 'Caledonian Soul,' 'Celtic Blues' and even 'Cosmic Country' – although the latter may depend on which cosmos or country you inhabit.
In another contrast to his previous record, which contains several lengthy narratives with no distinct chorus, (of the eight songs on 'Astral Weeks' as a rule only the concise 'Sweet Thing' turns up on Van Morrison compilations), the ten cuts of 'Moondance' are relatively short and invigorating pieces, but no less compelling or fascinating for that.
Morrison begins proceedings by going straight into the lyric of contemporary folk-ballad 'And It Stoned Me.' An autobiographical account of a fondly remembered day from childhood, Van and his pal Billy, sound almost like a latter-day Tom Sawyer and Huckleberry Finn as they head out to the country fair, the falling rain failing to dampen their spirits.
'Half a mile from the county fair and the rain keep pourin' down/Me and Billy standin' there/
With a silver half a crown.'
The story unfolds on top of a melody built upon an acoustic guitar and keen piano work punctuated by gentle but atmospheric brass. Van revels in the nostalgia with an affecting vocal, never more so than when beginning the closing verse:
'On the way back home we sang a song/But our throats were getting dry/Then we saw the man from across the road/With the sunshine in his eyes.'
Morrison continues this more direct approach to lyric writing in title-track, an ode to an autumn romance that takes the form of jazz infused with 50s swing.
'Well, it's a marvellous night for a moondance with the stars up above in your eyes/A fantabulous night to make romance'/Neath the cover of October skies.'
With piano again to the fore, Van adds to the ambience with a breezy flute and resonant saxophone solo, the composer also due an apology from this listener who on first hearing the song some forty odd years ago doubted 'fantabulous' was an actual word (it is).
Serene soul lullaby 'Crazy Love' floats like a sweet fragrance and is notable for a breathtakingly tender lyric, ('She's got a fine sense of humour when I'm feeling low down/And when I come to her when I'm feeling down/She take away my trouble, take away my grief/Take away my heartache, I go right to sleep'). In delivering this most touching of songs Morrison produces a superb falsetto vocal, changing his singing style from the first two tracks in the way difference would be noticed between strident piano and gently-strummed acoustic guitar.
Receiving fabulous harmony support from Judy Clay, Jackie Verdell and Emily Houston (whose daughter would go on to make her mark as a magnificent singer), 'Crazy Love' would become one of his most covered songs, Van so enamored with the gorgeous melody it would reappear in pieces such as 'Tupelo Honey' and 'Why Must I Always Explain.' The sentiments of the song had been around as long as time itself, but just waiting for Van Morrison to come along and express them in a song.
It may sound somewhat churlish to describe R&B gem 'Caravan' as 'restrained' – but that is only because the rendition performed by Van with The Band at their 1976 'The Last Waltz' farewell concert is five minutes of rock music so rousing it borders on the transcendental.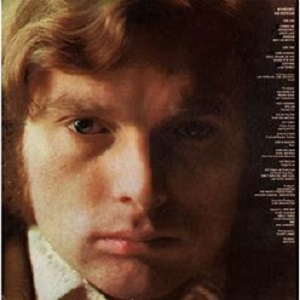 Which is not to say this version is flawed in any way, Van in sparkling form as he describes the joy on hearing music coming from the radio inside a gypsy caravan. The imagery is made even more vivid by the characters ('Gypsy Robin'/'Sweet Emma Rose') having names and detailed to the point of knowing the colour of the vehicle ('And the caravan is painted red and white'). But the true essence of the song is found in the way it stirs the soul and gladdens the heart, Van and The Band taking such emotions to extraordinary levels when together on stage at Winterland, San Francisco in November 1976.
The spiritual resonance of 'Caravan' is carried into side one closing cut 'Into the Mystic' – a prime contender for the most perfectly constructed song in creation. In part evocation of the nearby shipyards Morrison grew up beside in his home city, Van feeling the call of home 'when that fog horn blows'. From the opening lines, ('We were born before the wind/Also younger than the sun'), it is a track that emanates beauty, the lyrics poetic yet at times elusive.
In printed form the words can read as vague or too self-conscious to work, but like say 'Crimson flames tied through my ears/Rolling high and mighty traps' or 'Sitting on a cornflake, waiting for the van to come,' in the context of the song they sound absolutely inspired, in this case carried along by an ethereal combination of acoustic guitar, piano and intermittent horns.
By the end of the decade Dan Fogelberg and Bob Seger, among others, were using the gypsy illusions Morrison had conjured ('Into the Mystic' containing 'I want to rock your gypsy soul'), but by then such phrasing was coming across as overwrought, Van in 1970 making it sound romantic and compelling.
This feels the opportune moment for your host to make another confession in relation to 'Moondance' – namely it took at least a year to turn the album over, this under the bizarre notion the first side was so impossibly perfect, the second could in no way compare.
It proved 12 months of ridiculous denial.
Side two opener 'Come Running' is immediately captivating, pianist Jeff Labes making sure the tempo never drops once during this delightful molded-from-Motown cut, Van delivering the vocal as if he has a train to catch which fits in nicely with the railway and hurrying-home imagery.
If 'Come Running' boasts keyboard work reminiscent of the great Ray Charles, in 'These Dreams of You' the legendary performer is refenced by name ('And Ray Charles was shot down/But he got up to do his best'), Van recounting a series of dreams against the backdrop of musicians who have reinvented themselves as a sassy soul revue, complete with emphatic bass lines and wailing sax break.
The trio of background singers are heard to excellent effect again when Morrison momentarily slows the pace on 'Brand New Day', providing distinctive responses to his plaintive lead vocal.
Despite sounding forlorn in the middle verse, ('I was lost and double crossed with my hands behind my back/I was longtime hurt and thrown in the dirt'), by the end he sounds imbued with hope for the times to come, ('My heart is still and I've got the will/And I don't really feel so mean'), the song ultimately an expression of faith in new beginnings.
The trilling harpsichord and whistling flute in evidence through the two verse take of 'Everyone' make it a splendid exercise in baroque pop. Van keeps the lyric snappy and succinct before adopting a similar style for closing track 'Glad Tidings' the last song cut during the 'Moondance' sessions.
Bassist John Klingberg once more displays his talents with some wonderfully expressive lines, emphasising the message of reaching a point in life when bygones must become exactly that. Morrison sets out the case above a gorgeous brass sound and tight connection between Klingberg and drummer Gary Malabar, all of which creates the vision of half a dozen musicians in a room having the time of their lives playing together – this most sublime of albums brought to a stirring conclusion amidst handclaps and blaring horns.
Released to enormous critical acclaim (in Britain the New Musical Express declared it 'superior to 'Astral Weeks') and significant chart success on both sides of the Atlantic, Morrison found himself categorised alongside Neil Young and James Taylor in the fast emerging singer-songwriter movement, although in interviews bristled at suggestions he had made a 'rock' record.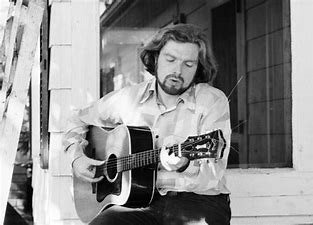 Where they and he differed – to be clear Young and Taylor each made superb albums in 1970 – was in inspiration, their roots in Bob Dylan-honed folk-rock while Morrison took his cues from exponents of soul and blues. In cultivating a vocal style closer to Louis Armstrong than Little Richard, the latter a key influence on numerous rock singers to emerge during the 1960s, the difference between Van and those in the singer-songwriter vanguard was there for all to hear.
Indeed, 'Moondance' might not be 'rock' in the Rolling Stones/Who tradition, but for those compiling playlists it was far more accommodating than 'Astral Weeks' – so taking into account Morrison's objections in regard to categories, perhaps it is best to split the difference and describe it as 'radio friendly R&J' (rhythm & jazz).
Of the many noteworthy albums made in 1970, the only one anywhere near its equal is 'Plastic Ono Band' and to give Van a run for his money, John Lennon had to write the most soul-searching songs of his entire career. But as Lennon strove to make sense of, among other things, Beatles, God and the whole notion of the 1960s as an ideal, on 'Moondance' Morrison kept his search for meaning on a more personal and intimate level.
Even now 'Astral Weeks' still feels hard to define, remaining one of those rare albums where the listener takes from it whatever they feel is there for them – this one reminded, sometimes with melancholy, of old haunts and days long gone.
But as for 'Moondance,' if a beautiful full moon or glorious morning sunshine had a sound it would be this record.
Sides one and two. 
VAN MORRISON – 'MOONDANCE' (Released January 27 1970):
And It Stoned Me/Moondance/Crazy Love/Caravan/Into the Mystic/Come Running/These Dreams of You/Brand New Day/Everyone/Glad Tidings;
Hello – hope you enjoyed another exclusive production from SAMTIMONIOUS.com
In order to create the best experience for when you drop by to read a page or two, those with the power to ordain such things (me, actually), have decided to remove all external advertising from the site – in other words articles will no longer be subject to intrusive pop-up ads. BUT – and ain't there always one – should you wish to make a donation toward the on-costs of the most entertaining and original blog-site around, please press on the – 'DONATE' – button below. It will be greatly appreciated.
Stay safe everyone and thanks for dropping by – best wishes Neil
SAMTIMONIOUS.com – films, football and fabulous music at The Dominion of Opinion
NEIL SAMBROOK is the author of 'MONTY'S DOUBLE' – an acclaimed thriller available as an Amazon Kindle book.