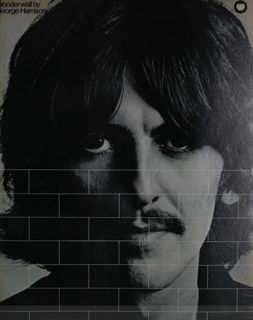 DAVE DAVIES: Responsible for the most recognisable (and imitated) intro in rock history – the guitar riff as we know it would not exist without him.
PETE TOWNSHEND: Most want to play like Jimi (or Jimmy) – but none can leap like Pete.
STEPHEN STILLS: Acoustic flourishes or electric lead, Stills breathes life into both.
RONNIE WOOD: Great at fun and flair – and that's just his guitar playing.
ROBBIE ROBERTSON: Between the twin keyboard peaks of The Band, Robbie was a master of serving the song.
LOWELL GEORGE: Slide King of 70s LA, went far too young but his Feats were outstanding.
RICHARD THOMPSON: And there are some who think Thompson is merely a songwriter supreme.
DON FELDER: With 'Hotel California' wrote arguably the most distinctive guitar solo ever – no slouch either on at least half a dozen other Eagles tracks.
GEORGE HARRISON: Understated, hugely influential – he really was something else.
ROGER McGUINN: As synonymous with the 12-string as Carols are to Christmas – gives The Byrds their unique place in the rock world by sounding like a one-man orchestra.
BONNIE RAITT: Whether its blues or boogie, Bonnie is vastly under-rated.
NEIL YOUNG: 'Like A Hurricane' is pure guitar joy – and when the moment arises Neil plays like one as well.
BRUCE SPRINGSTEEN: When he asserts himself the Boss is never at a loss.
MICK JONES: The Clash City Rocker was always the best punk player in town.
LINDSEY BUCKINGHAM: Played his own way to give the Mac their distinctive sound.
DANNY KORTCHMAR: LA Session maestro whose sheen and sparkle helped bolster the work of James Taylor, Carole King and Jackson Browne to name just three.
JOE WALSH: Not all Fast Lane frenzy – and definitely not an ordinary Joe.
CLARANCE WHITE: Took the latter-day Byrds into a whole new stratosphere, this true innovator was tragically lost at an early age.
GLENN FREY: Always overlooked in the Eagles triumvirate, but a fine player in his own right as several tasteful solos attest.
KEITH RICHARDS: Even at his most 'medicated' was still capable of wonderful licks – his sheer control making him the most underrated guitarist of all-time.                                                                                                                                                                                                                      NEIL SAMBROOK is the author of 'MONTY'S DOUBLE' – an acclaimed thriller now available as an Amazon Kindle Book.