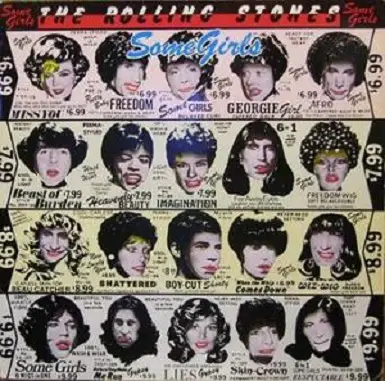 Every rock act with any longevity to its name has experienced creative peaks and troughs, released albums for better or worse, been lauded in reaching the peak of their powers – then dismissed or derided when the critical tide turns against them.
There is barely an exception to whom such career episodes do not apply, the lean times seeming even more pronounced when the group in question just happen to be the Rolling Stones – to all intents and purposes, the most celebrated rock band on the planet.
In 1977, fifteen years on from creating a template every dissenting, disaffected young rock band would adopt in setting forth on their journey of musical and lifestyle rebelliousness, the Stones had sailed into choppy late-70s waters.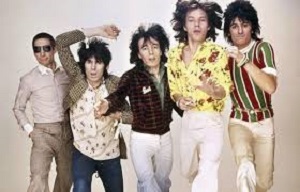 At every turn they appeared to be taking on water. After the superb 'Exile on Main Street' (1972) there had been a run of mediocre albums, recent live performances were erratic to say the least and most worryingly of all, a prison sentence hung over guitarist Keith Richards due to the serious charge of heroin trafficking – Richards apparently beholden to the drug for most of the decade. 
His dependency had left front-man extraordinaire Mick Jagger in charge of steering the bandwagon, the lead singer taking the group in various directions, but not back to the high plateaus of before. 
But encountering difficult terrain was not uncommon of the Rolling Stones. In June 1969, just a month after leaving the band, guitarist and founder member Brian Jones died due to a drowning in the swimming pool of his Sussex home, although with replacement Mick Taylor on board the Stones responded with the greatest four run of albums – 'Beggars Banquet,' 'Let it Bleed,' 'Sticky Fingers' and 'Exile on Main Street' – ever recorded. 
Yet as the 70s unfolded, Jagger, Taylor and sublime rhythm section of Bill Wyman (bass) and drummer Charlie Watts, found Richards subject to a constant state of 'medication,' his songwriting partnership with Jagger becoming an increasingly one-dimensional proposition.  
In late 1974 Taylor, tiring of junior partner status within the fold and being used as little more than a lauded session player, quit. The Stones dealt with this hiccup by absorbing former Faces guitarist Ronnie Wood into the band – and although not blessed with the same virtuosity as Taylor, looked a 'Stone' from day one. 
Aside from three comparatively lacklustre albums on their recent roster and a run of poorly received gigs, there was also the danger the worlds' most renowned rebels were becoming a parody of their former selves – the changing musical landscape of 1977 had punk and disco appearing in the foreground, adding to a sense of the Stones becoming yesterdays' news; or perhaps in their own parlance 'Yesterday's Papers.' 
Indeed, just as they had railed against the establishment in the 60s, Jagger and co, with their tax exile status were now viewed by young punk bands as members of the rock jet-set – punk standard-bearers The Clash going so far to proclaim, 'No Elvis, Beatles or the Rolling Stones' in their incendiary '1977' track of the same year.
But for all the recent travails, threatening their very existence was the distinct possibility of Richards being incarcerated for his drug offences – charged in Canada with importing narcotics, if found guilty the guitarist faced a minimum seven year jail term. 
In the event, the best Stones-related performance of the era came from the attorney who had the Prosecutor agree to a lesser charge of possession (claiming Richards had procured the drugs whilst in Canada) – also negotiating a punitive suspended-sentence that included the Stones playing two charity concerts in Oshawa, near Toronto. 
So with Richards off the hook – and stating his intent to stop using heroin – the band decamped to Paris to cut their first studio album since 'Black and Blue' (April 1976) – the opening sessions for what would become 'SOME GIRLS' taking place in October 1977 and running through to the spring of 1978.
In a change to their recent recording approach, 'guest' appearances were virtually dispensed with (help restricted to minimal keyboard contributions from ex-Face Ian McLagen, harp and saxophone assists on the opening cut 'Miss You' by Sugar Blue and Mel Collins).
As the group took self-responsibility for the performances, Jagger provided a third guitar on several tracks to give the Stones a three-strong guitar sound, the more upbeat material imbued with a hard and contemporary edge. 
With due deference paid to the dance music and new wave rock receiving radio and night club airplay, Jagger formulated a batch of new material – to which Richards largely put the finishing touches – songs that were forceful, expressive, provocative and when judged, particularly by 21st Century standards, deeply inappropriate.  
Even before most people heard a note they were aware of a new Stones album, controversial lines contained in the title track prompting a media storm – the song makes observations on women of various nationalities and races (think an X-rated rewrite of 'California Girls'). 
Meanwhile the album cover design, depicting faces of the band inter-cut with a host of female celebrities brought legal challenges from the likes of Raquel Welch, Farah Fawcett and the estate of Marilyn Monroe.
This being the Rolling Stones things were never likely to be done quietly or by halves.
The publicity storm left nobody in any doubt the Stones were back and those who chose to listen (judging by sales figures many did as it quickly became their best-selling album), found the band sounding wholly reinvigorated in presenting their strongest and most consistent set for six years. 
Straightaway there is intrigue aplenty as things kick off with the edgy, atmospheric 'Miss You.' Infused with R&B and disco overtones, Jagger flips between singing and speaking a sexually suggestive lyric, the bass and drums conjuring a groove impossible to resist.
In just one swoop the Stones had given themselves a dance-floor presence with a track so nuanced that within the next few months both Rod Stewart ('Do Ya Think I'm Sexy') and The Kinks (Wish I Could Fly Like) 'Superman' tried their hand at the form – neither of which had anything like the same originality.
Providing a perfect entree for the album, 'Miss You' became a worldwide hit and showed that even in an era where their albums were of variable quality they remained capable of producing top-notch ('Angie,' 'It's Only Rock 'n' Roll,' 'Fool To Cry') and in this case innovative, singles. 
With 'When The Whip Comes Down' the Stones retreat to more traditional territory with this upbeat rocker, but for all the familiarity there is no sign  of self-consciousness, the song including more New York references after Central Park had been name-checked in 'Miss You.'
The city is also evoked in the Englishman-abroad tale of album closer 'Shattered' ('7th Avenue,' 'West Side,' 'Uptown,' 'Manhattan,' 'Big Apple'), the Stones giving the song tongue in cheek treatment as they parody any number of emerging new wave acts aspiring to be just like them. Pitched somewhere between Tom Petty and The Cars, over hand claps and the taut, ringing guitars of Richards and Wood, Jagger draws licentious images of sexual hedonism:
'Pride and joy and greed and sex
That's what makes that town the best.' 
Chosen to close side one 'Lies' has plenty of bluster, if not a huge amount of substance and in that respect interchangeable with half a dozen tracks spread across the last three albums. At times it sounds they are deliberately setting their stall the way Rod Stewart ('Hot Legs') or Elton John ('The Bitch is Back') would in imitating the Stones, just to remind people who actually invented this stuff.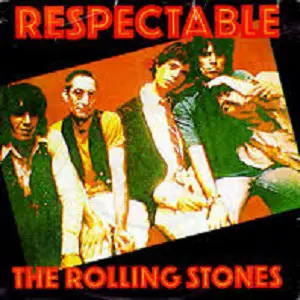 Superior in every sense is 'Respectable' (another track that did excellent business as a single). Although the strident guitars, shouty chorus and crisp as-you-like drums bear all the hallmarks of the band when they revert to type, this fiery cut is delivered with a sneer any punk band would envy – Jagger taking the opportunity to mock their critics and recent brush with officialdom: 
'Well now we're respected in society, we don't worry about the things that we used to be/We're talking heroin with the President/Yeah there's a problem Sir and it can't be bent.'    
If nobody could be as compelling as Dylan, then even at this stage of the game the Rolling Stones could still out do anyone for antagonism. 
As for the issues that Richards had faced, he deals with them directly on 'Before They Make Me Run.'
With exquisite guitar work from himself and Wood (who share electric, acoustic, slide and pedal steel duties) and Watts displaying customary excellence, Richards reflects on his self-destructive ways up to this point.
The lines, 'Booze and pills and powders/You can chose your medicine/Well here's another goodbye to another good friend,' have been interpreted as comment on the death of close friend, country rock pioneer Gram Parsons who died of a drug overdose in 1973 or direct comment on his decision to stop using heroin.  
Over a melody reminiscent of something Little Feat might have created at the time, there is less ambiguity when he sings: 
'Going to find my way to heaven, because I did my time in hell
I wasn't looking too good, but I was feeling pretty well.' 
The ultimate irony of this affecting track being Richards not only surviving his drug ordeal, but living long and well. 
Whether or not Parsons was being remembered in that song, he is conjured on the most eccentric 'Some Girls' cut, the country and western skit 'Far Away Eyes'. With clear relish Jagger goes to town in lampooning gospel radio stations, the protagonist 'driving home early Sunday morning through Bakersfield,' feeling blessed when informed: 
'And the preacher said, "You know, you always have the
Lord by your side"/And I was so pleased to be informed of this
That I ran twenty red lights in his honor/Thank you Jesus, thank you Lord.'
While the sardonic quality of the track shares its essence with 'Drug Store Truck Drivin' Man' a song Parsons co-wrote while a member of The Byrds, the melody, layered with piano, church organ and pedal steel, bears more than a passing resemblance to 'Hippie Boy,' a piece Parsons wrote while a Flying Burrito Brother.
Encouraged by Parsons, the Stones had previously taken a stab at country music, often with very impressive results – but this is pure pastiche, Jagger taking the mick so to speak.
The cover of Motown standard 'Just My Imagination' (Running Away With Me') seemed a touch incongruous given the belligerence found in many of the songs around it, but sequenced in the middle of side one it provides a nice change of pace.
Given affectionate R&B treatment with just enough rough edges to pass muster, it was not something The Who or Kinks would have contemplated for an album in 1978, although as an encore number it would serve the Stones well on subsequent tours.
Indeed, coming before the title track it sounds positively tender – the talking blues of 'Some Girls' at once suggestive and deliberately provocative. With a shrill harmonica ramping up the carnal atmosphere, Jagger states his  confusion with the opposite sex:
Some girls give me jewellery, others buy me clothes
Some girls give me children I never asked them for.'
Including 'lethal dose' in the lyric has obvious connotations, but listing  characteristics observed in women encountered around the world is how Jagger prompted the outrage, one line in particular described as 'obscene' and 'insulting.' Paul Nelson, writing in Rolling Stone magazine, aired the view: 
'This song may be a sexist and racist horror, but it's also terrifically funny and strangely desperate in a manner that gets under your skin and makes you care.'  
While Nelson offered a sound assessment of the content – the actual performance is a marvel with all concerned in sparkling form – for his part Jagger claimed he was parodying racist attitudes and not to blame if people couldn't take a joke. The welter of publicity did the album no harm either and only served to enhance a notoriety showing no sign of abating.
They remained, however, the definitive rock band of the times, confirmed by the brilliant 'Beast of Burden.'
In all the years of pouting and flouting, the brilliance of Mick Jagger in conveying poignancy and emotion is occasionally overlooked, the soul inflections he finds in this gorgeous ballad deeply moving. 
In asking the object of his desire whether, 'Am I hard enough?/Am I rough enough?/Am I rich enough?' there is a touching vulnerability in his voice, the combination of superlative vocal and eloquent playing taking the Rolling Stones to a level which is theirs alone – a place where they become the rock and roll band against whom all others are judged.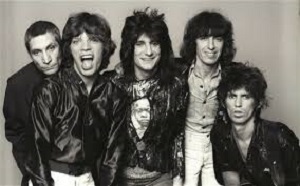 Ironically, given the controversy surrounding 'Some Girls' when released, the album was nominated later in the year for a Grammy, but lost out to '52nd Street' by Billy Joel. Single of the year was judged to be The Doobie Brothers' 'What a Fool Believes' which was pleasant enough, but not in the same league as 'Miss You' – although if the Stones couldn't win a Grammy for 'Sticky Fingers' or 'Exile on Main Street' then they never would.
The huge sales of 'Some Girls' and its favourable critical reception dispelled any doubts about the Rolling Stones being an ongoing entity and in the shrewdest move of their career, Jagger and Richards had a conversation along the lines of: 'Hey we're the Stones, let's just celebrate being the greatest rock band in the world.'
Before long 'Brown Sugar' had been rewritten as 'Start Me Up' and by and large, they never looked back……………
SOME GIRLS – ROLLING STONES (Released June 9 1978):
Miss You/When The Whip Comes Down/Just My Imagination (Running Away With Me)/Some Girls/Lies/Far Away Eyes/Respectable/Before They Make Me Run/Beast of Burden/Shattered;
Hello – hope you enjoyed another exclusive production from SAMTIMONIOUS.com
In order to create the best experience for when you drop by to read a page or two, those with the power to ordain such things (me, actually), have decided to remove all external advertising from the site – in other words articles will no longer be subject to intrusive pop-up ads. BUT – and ain't there always one – should you wish to make a donation toward the on-costs of the most entertaining and original blog-site around, please press on the – 'DONATE' – button below. It will be greatly appreciated.
Stay safe everyone and thanks for dropping by – best wishes Neil
SAMTIMONIOUS.com – films, football and fabulous music at The Dominion of Opinion
NEIL SAMBROOK is the author of 'MONTY'S DOUBLE' – an acclaimed thriller available as an Amazon Kindle book.