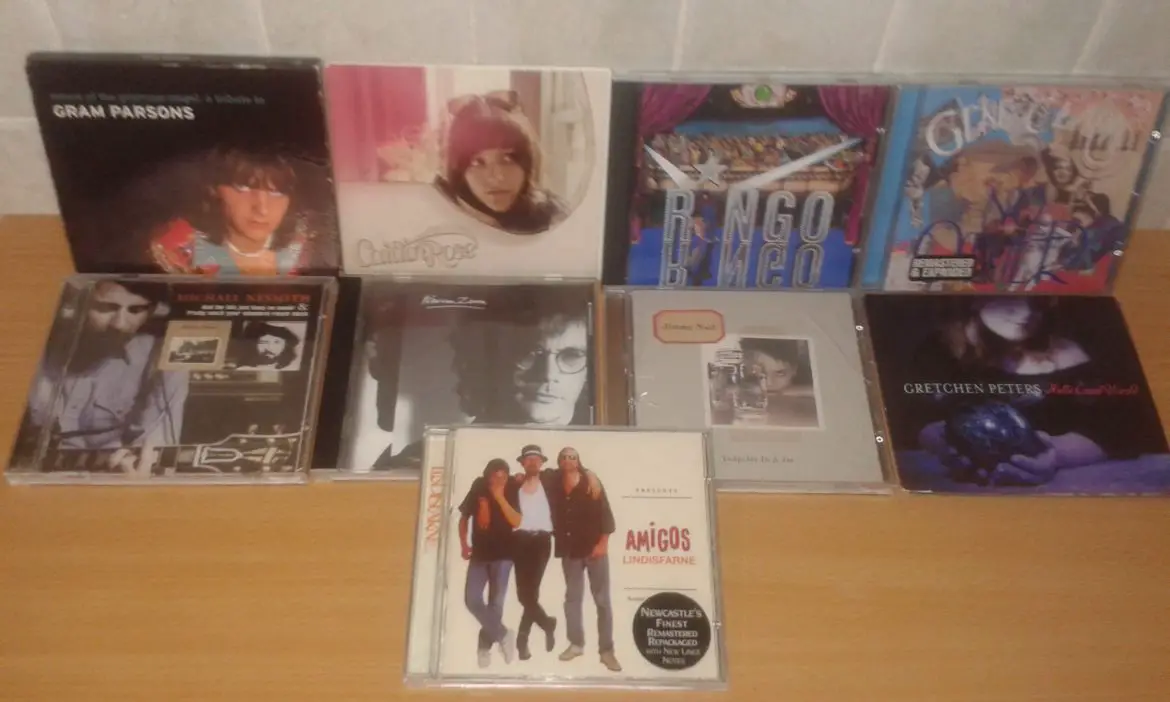 EACH WENT UNDER THE RADAR BUT CANNOT BE UNDERESTIMATED
JIMMY NAIL –  Tadpoles In A Jar (1999):
Pertinent tales of growing older and wiser. Oz shows his mature side.
GRETCHEN PETERS – Hello Cruel World (2012):
The most accomplished lyricist of the past twenty years delivers a peerless collection.
RINGO STARR – Ringo (1973):
Seriously, who honestly thought Ringo could pull off such a triumph?
WARREN ZEVON – Sentimental Hygiene (1987):
REM, Dylan and Young assist the king of song noir with a masterpiece.
GENE CLARK – No Other (1974):
The best solo album made by a Byrd – all hail the Gene genius.
LITTLE FEAT – Sailin' Shoes (1972):
Country funk to set feet tapping and hearts soaring.
MIKE NESMITH – And The Hits Just Keep On Comin' (1972):
Former Monkee Nez strips down his back catalogue twenty years before the term unplugged was invented.
LINDISFARNE – Amigos (1989):
Great late in the day offering from the Geordie folksters. Relevant, insightful, absurdly overlooked.
CAITLIN ROSE – Own Side Now (2010):
Spiky tales of femmine angst on a debut album as catchy as flu.
VARIOUS ARTISTS – Return Of The Grevious Angel (1999) – A Tribute to GRAM PARSONS:
Old friends and new devotees pay homage to Gram the man.