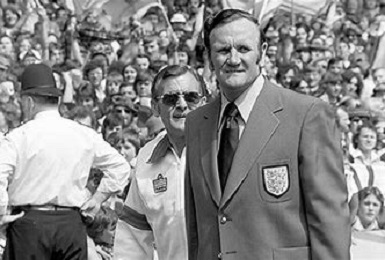 I
For the FA hierarchy, participation of the England team in the end of the season American Bi-Centennial tournament had not been without its compensations.
On the morning of the fixture against Brazil at the Los Angeles Coliseum, a match England would lose to a late goal, in balmy sunshine members of the International Committee had enjoyed a guided tour of the Hollywood Hills. The excursion took them past the white-stoned mansion owned by crooner/comedian Dean Martin, the palatial residence of English film director Alfred Hitchcock and the sprawling split-level ranch property of Billy Wilder, a man responsible for some of the most acclaimed movies to emerge from Tinseltown.
Not that any of the FA party made the connection, but the title of one of Wilder's most celebrated films could be said to reflect the state of inertia now surrounding the national team. In the last seven months England had suffered the 'double indemnity' of failing to qualify for the European Championship finals taking place later in the summer, while leaving for the United States on the back of a lacklustre showing when suffering a 2-1 Home International defeat to Scotland.
Thus the near two year reign of manager Don Revie, which began amid high expectation and run of positive results was now in the throes of floundering – creating ominous portents ahead of the 1978 World Cup qualification campaign set to start in the autumn.
From California England had crossed the country to play Italy in New York, recording a notable 3-2 victory over a team they would face again in November, the two countries drawn in the same World Cup qualifying group.
Finishing the tour with a low key 3-1 win in Philadelphia over a side representing the North American Soccer League, whose number included 1966 England World Cup captain Bobby Moore, there was a degree of satisfaction in the team displays (and the sight-seeing) to reflect on for FA Members as they dozed aboard the Boeing 747 as it returned to London across the Atlantic – only for taciturn chairman Sir Harold Thompson to suddenly experience some personal in-flight turbulence.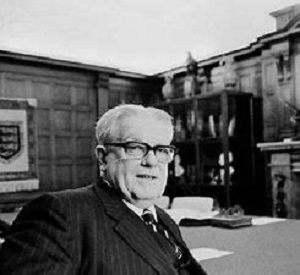 On noticing the seat next to Thompson had suddenly become empty, a football journalist from The Sun newspaper made his way carefully along the aisle. On moving up the aircraft he passed the seats where Revie and an FA secretary Ted Croker were sat in silence, their glum side-by-side visage that of a recently married couple now regretting their haste in going to the alter.
In dropping down beside Thompson the reporter was greeted with 'Clear off – that's for FA people only' his brusque comment quickly countered with:
'Sir Harold – there's a story doing the rounds in London that Bertie Mee has resigned as Arsenal manager and the board there are considering making you an approach for Don Revie. Was wondering if you had any comment?'
From behind his dark framed spectacles Thompson gave the reporter a steely look. 'Would they like us to pay his tube fare?' he replied sternly, muttering under his breath something along the lines of 'knowing Revie he'd claim that on expenses anyway.' With a truculent shrug of his shoulders, Thompson in a quiet, but terse tone added:
'Revie is manager of the England team until I, the Football Association in other words, decide otherwise. So you can take your speculation and wrap fish and chips in it or whatever else your newspaper is used for.'
On sighting the FA official making a return to sit by the chairman, the journalist began heading back to his section of the plane. When Thompson once more had a blazer-attired gent for company, he was asked; 'Who was that Sir Harold?'
'Some Fleet Street hack asking me if I'd heard a rumour Don was going to Arsenal.'
His colleague paused for a moment then asked: 'What the Swindon winger Don Rogers?'
Thompson felt his mouth twitch with irritation. 'No – Don. Don Revie. Apparently Bertie Mee has resigned. You haven't heard any whispers?'
'Not a word Sir Harold. Although I wouldn't consider it very likely.' Sensing he needed to recover some ground after his faux paus he went on, 'We both know people on the board at Highbury. Revie is too, well northern for them. No – we can safely say neither him or anyone with a Tottenham connection will be taking over from Bertie Mee if he has left. Which we don't know for certain.'
Thompson pondered the reply. 'Lean across and ask Sleeping Beauty if he's heard anything,' he remarked, indicating at the elderly man fast asleep in the nearest seat across the gangway, blazer ridden up to the level of his ears, eyes tightly shut, mouth open, lips formed in a circle.
On recovering from the sensation of being awoken mid-slumber, in hushed but urgent tones he found himself confronted with the question: 'Have you heard anything about Revie going to Arsenal or not?'
'Hot? Yes I always find airplanes stuffy.' On realigning his tie and blazer he ventured, 'Pity we can't have a window open.'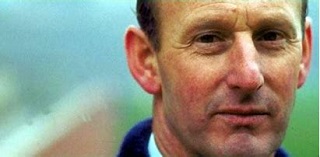 II
Within two days of arriving back on home soil, The FA, along with everyone else who took more than a cursory glance at the sports pages, discovered Arsenal were indeed 'actively seeking' a new manager. The Highbury board had accepted the resignation of Bertie Mee, who was thanked profusely for the success he had brought to the club, his achievements including the notable league and FA Cup double triumph of 1970-71.
Recalling his brief exchange with a reporter when flying back from the United States last week, Thompson began pondering the possibility that Revie could be on the verge of leaving for pastures new. Such an eventuality would reflect badly upon him given how he had sacked World Cup winning boss Sir Alf Ramsey in unceremonious fashion, then not considered anyone else other than Revie as a successor.
Perhaps there was something in the speculation linking Don Revie to Arsenal. After all the papers had been talking up the prospect of a heat wave for the summer of 1976 and this was the third day in a row when temperatures had topped 80 degrees Fahrenheit, this amid predictions the hot dry weather was set to last for weeks.
Given British preoccupation with the weather, few missed the irony that on Whitsun Bank Holiday Monday at the start of the week, the skies had emptied as if dispensing their entire rainfall for the next few months in one day. The south of England in particular had been hit by a severe downpour, not that it had affected a devastatingly loud performance by The Who at Charlton Athletic Football Ground on that day. The World's Greatest Rock Band made themselves heard with ear-splitting clarity to an estimated 65,000 inside The Valley – and to a slightly lesser extent, most people living in the Home Counties.
But what Thompson most needed to hear now were the thoughts of his subordinates on the International Committee, deciding to convene a meeting with all due haste. When the FA, at the behest of Thompson, had lured Revie away from Leeds with a lucrative contract two summers before, on taking the job the new incumbent had said 'any Englishman worth his salt would to manage the England team.' But as Thompson well knew, with enough salt on the table, Revie was quite likely to be tempted, irrespective of the World Cup qualifying programme to come.
Thompson decided to take an immediate sounding and rang the senior figure (age wise) of the FA top brass. After exchanging pleasantries, Thompson put to his colleague the scenario of Revie leaving for Arsenal and asked if he had any suggestions in relation to a possible replacement. On thinking he had not been heard Thompson was about to repeat himself when from the over end of the line came:
'Sorry Chairman, this hall of mine gets very hot – I'm going to open a window.'
III
If Thompson had concerns The FA would soon have to begin the labourious process of appointing a new manager for the national team, a task inconveniently disrupting well-laid holiday plans of International Committee members, they were heightened further by rampant newspaper speculation linking the current holder of the role to the vacancy in N5.
Indeed, the rumour mill was turning to such an extent that on the morning when senior FA figures were gathering to discuss the situation, the back page headline of one tabloid proclaimed, 'HE'S GUNNER GO TO HIGHBURY' in regard to where Revie may shortly be employed.
Such was the conjecture Thompson had felt compelled to summon the England manager to appear before the committee to make clear his plans, a quote given by Revie to one newspaper of 'It's for others to comment and react to speculation,' not the most resounding endorsement of ongoing commitment to his current employers.
While the sports pages busied themselves with the apparent England-Revie-Arsenal 'tug of war' the music press also had a story on which they could speculate – namely the next permanent member of the Rolling Stones, former Face Ronnie Wood widely tipped to fill the rhythm guitarist vacancy created by the departure of Mick Taylor.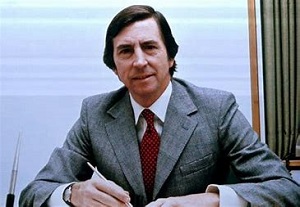 Wood was the favourite with the bookies, who were offering long odds against Ray Davies. After a string of poorly-received Kinks albums, Davies, a dedicated follower of Arsenal, could be found higher up the betting for taking charge at Highbury than teaming up with Mick, Keith and co.
In the third floor committee room at FA headquarters in Lancaster Gate, Thompson brought the meeting to order, the six strong delegation all noticeably affected by the intense midday sunshine pervading across London. After outlining what had been reported in the newspapers, he mentioned the possibility of them having to soon recruit a new England manager, Thompson concluding by saying his choice in such circumstances would be West Ham United general manager Ron Greenwood – making the assertion there would be no other candidate worthy of consideration.
As was the norm when Thompson finished addressing the committee, there were nods and mutters of agreement, although one member, perhaps disorientated by the heat, ventured, 'Isn't there any one else to consider?'
'Such as?' said Thompson, his response curt to say the least.
'Brian Clough?'
'Too belligerent' replied Thompson, his comment almost causing one member to choke on the water he was sipping in order to combat the humidity.
Putting forward names from a sheet of paper in front of him, FA secretary Ted Croker found Thompson able to counter any suggestion with dismissive ease.
'Bobby Robson' – ('Too likeable')
'Jack Charlton' – ('Too inexperienced')
Bob Paisley ('After this season, too successful')
John Bond ('Over fond of seeing his picture in the paper')
Dave Sexton ('Over-qualified')
On coming to the end of his list, not to say patience, Croker tentatively ventured: 'Chairman, perhaps we should consider a foreign manager?'
From directly across the table came the comment, 'What like Docherty or Shankly?'
For the next couple of minutes three members became involved in a discussion on how foreign cars and foreign food were now part of everyday life.
'Gentlemen please,' said Thompson bringing an end to their conversing, 'We're The Football Association, not The Foreign Office. The average Englishman would no more accept a foreigner managing England than he would a woman prime minister or mass unemployment again'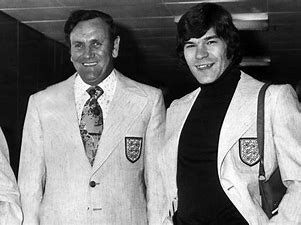 After a short break to replenish their glasses with water, the dialogue resumed with a question for Thompson:
'Chairman – if he does go to Arsenal, wouldn't we be entitled to compensation in lieu of his contract?'
'Your chairman, gentlemen, has naturally given that matter some thought,' remarked Thompson confidently. 'Yes. Arsenal would have to pay for his release and in turn our next manager would be paid a lot less, so in some ways it would be in our interests for Revie to go.'
Having not spoken since the private foreign car/foreign food debate, the member in question brought silence to the table with the comment, 'I'll miss Don if he does leave.'
'Results haven't been what we would have liked or expected in the past 12 months,' said Croker, ruefully.
'I know,' added the member, 'but he always looks smart in his blazer'.
The room was brought to silence by a knock at the door. 'Right gentlemen, crunch time,' said Thompson.
'Oh good,' said the elder-statesman who as yet had not contributed a single word to the discussions, 'I'm ready for something to eat.'
IV
The England manager entered, smartly attired in blazer and FA tie. He bore no trace of anxiety while receiving a round of 'hello Don/afternoon Don' greetings from the committee, the initial mood of conviviality dissipating the instant Thompson remarked, 'Sit down will you Revie' – at which the new arrival bristled, the chairman having taken to calling him by his surname since late last year when England had failed to qualify for the European Championship finals.
On taking the seat directly facing Thompson at the other end of the table, Revie was immediately asked: 'We need assurance or indication one way or the other, whether you are remaining in post or moving on.'
'Chairman,' replied Revie while folding his arms, 'I can categorically say speculation linking me with any job is purely that.'
Croker was about to whisper 'Arsenal haven't offered him enough' to the senior man next to him, but saw how drowsy the heat was making him so refrained, the secretary retuning his full attention to Revie who continued:
'And I can put an end to it here and now by saying I'm not interested in any other job. There is not enough sand in the Sahara to take me away from managing England.'
'Excellent – delighted to hear it,' replied Thompson striving to give his words conviction, 'We never had any doubts you were the one who would see us not only through qualifying for the World Cup, but also a good showing in Argentina. And with that gentlemen I think our business today is concluded. Does anybody have any closing remarks?'
Beside him Croker heard the senior member, who had struggled to stay awake through proceedings as the greenhouse atmosphere took its toll, enquire:
'Chairman – could we have the window open please?'
AUTHORS NOTE:
In writing this latest imaginary episode for English football in the 1970s, given the summer of 1976 came at the start of twelve largely calamitous months for the England team, in light of what actually happened fact often seems stranger than any perceived fiction.
In hindsight a parting of the ways between The FA and Don Revie at the time in which this scene-shifting is set, would have been best for all concerned. Two years into the job, Revie, after great success with Leeds United, had privately begun to question whether managing in international football was something he was cut out for. Returning at this point to club football, provided it was done above board, would have spared him the inglorious, although lucrative, exit that occurred twelve months later, when in somewhat underhand circumstances he departed to manage the United Arab Emirates national team.
At the same time England, with a different manager in place, might just have qualified for the 1978 World Cup. The notion of Revie and The FA becoming untangled in 1976 was the original premise of this piece, although had they done so in reality, the intransigence of FA Chairman Sir Harold Thompson was still leading to a job offer for Ron Greenwood no matter what.
In accepting, the West Ham general manager would have come into post a year earlier than he did, but even with the full qualifying campaign ahead of him it still is far from certain England would have advanced to Argentina. But with someone else who knows? Under Brian Clough for example, would England have been able to top the qualification group ahead of Italy?
But in the end, the scenario of Clough taking orders from Thompson, or vice-versa, seemed too far-fetched, even for my (over active) imagination.
No personal offence is intended to anyone mentioned in this flight of fancy, in which, if anything the most far-fetched concept is Ray Davies leaving The Kinks for the Rolling Stones – the Stones far too cosmopolitan for an N10 Muswell Hillbilly like Ray. For his outstanding contribution to popular music he (and The Kinks as an entity) have my everlasting admiration.
In terms of being admired, as chairman of the FA Sir Harold Warris Thompson seems to have generated little in the way of endearment. Sir Alf Ramsey biographer Leo McKinstry has aired the view 'England's most successful manager would have had a legacy fit for a hero had it not been for the malevolence of the FA chief Harold Thompson.'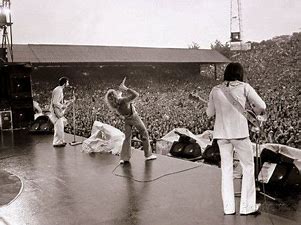 Renowned as a man of great achievement in his academic field of chemistry, the Wikipedia entry on Thompson repeats a description given of him by a former FA official, who said: 'Sir Harold was a bullying autocrat. He was a bastard. He treated the staff like shit'.
In comparison this article is little more than gentle joshing.
As for a couple of other references, in appointing a successor to Bertie Mee Arsenal did indeed give the job to someone with Spurs connections, current manager Terry Neill crossing the North London divide in going back to the club he had previously served as a player – although from memory there was nothing like the indignation that would accompany such a switch today.
Demonstrably louder, in every sense were The Who at Charlton on May 31 1976. Rock mythology has it that after a day of torrential rain, just before they took the stage the torrent subsided and a watery sun could be seen in the sky above South East London.
Despite being present your genial host has no recollection of Devine intervention in regard to the weather, only that Townshend, Moon, Entwistle and Daltrey were out of this world, the rainfall was incessant and the web of lasers that accompanied 'Won't Get Fooled Again' turned a (then) dilapidated football ground into a space-age amphitheatre.
Events depicted in the parallel universe above would have taken place a few days later and in all likelihood mentioned on the Six O'Clock News. Not that I would have heard.
Due to the thunderous sound of The Who I didn't hear clearly again for weeks.
Hello – hope you enjoyed another exclusive production from SAMTIMONIOUS.com
In order to create the best experience for when you drop by to read a page or two, those with the power to ordain such things (me, actually), have decided to remove all external advertising from the site – in other words articles will no longer be subject to intrusive pop-up ads. BUT – and ain't there always one – should you wish to make a donation toward the on-costs of the most entertaining and original blog-site around, please press on the – 'DONATE' – button below. It will be greatly appreciated.
Stay safe everyone and thanks for dropping by – best wishes Neil
SAMTIMONIOUS.com – films, football and fabulous music at The Dominion of Opinion
NEIL SAMBROOK is the author of 'MONTY'S DOUBLE' – an acclaimed thriller available as an Amazon Kindle book.